Have you ever stood in the Sistine Chapel and looked up at the ceiling in wonder? That's how I feel about Seth Godin's blog.
He's posted a thought-provoking insight every day, for over 6,000 days in a row. I've read most of them and there isn't much repetition. Like Michelangelo, his creative output is startling.
It's not just his blog, though. There's so much more. If a person asks me, today, for a good book on digital marketing, I recommend Permission Marketing, a book Seth Godin wrote in 1999. It's still the starting point. It's still the thing you urgently need to get, if you haven't read it already.
So this blog is something different. It's more of a collection, than an article. A collection of Seth Godin's brilliance applied to non-profits and fundraising.
I've scoured 20 years of material to put this together in the hope that it will get you interested in Seth Godin's work.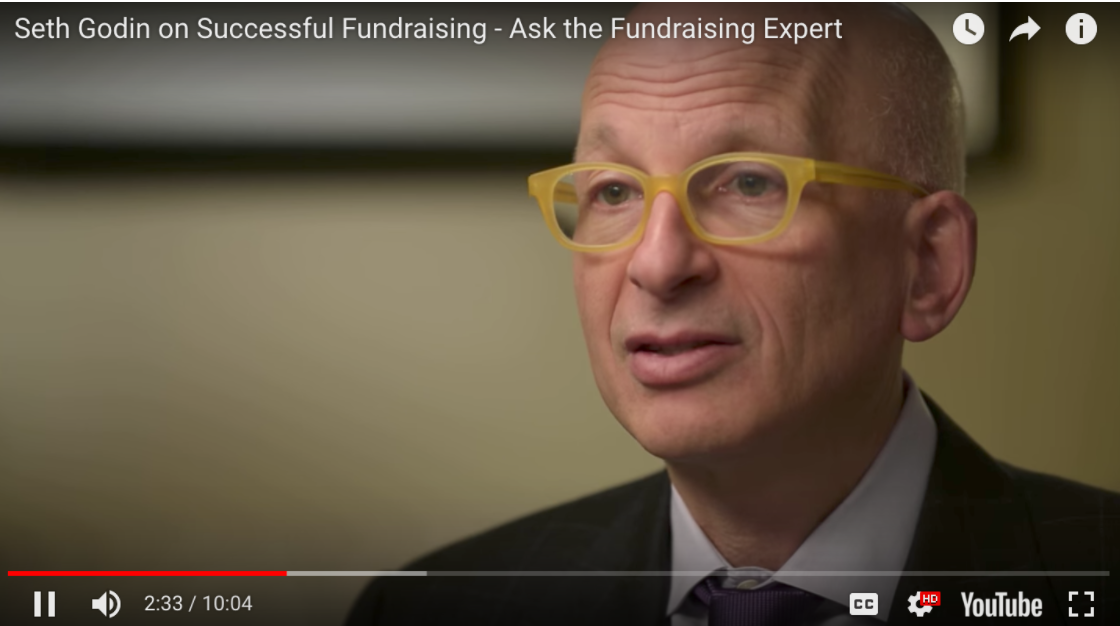 Here are Seth Godin's best quotes on Fundraising, with links to the blog posts they were taken from:
I promise that if you click on some of these links, this man's words will make you re-think the work you do… in the best possible way.
---
If you found this interesting and want a broader, more comprehensive view of digital fundraising, then download this eBook: